Project:
Clean room furniture
BioPharmaceutical, Ireland
Clean Room Furniture
KEMMLIT specialises in the manufacturing of cleanroom furniture for all industries including pharmaceutical facilities.
This project for a client in the biopharma sector comprised the fabrication of bespoke units including dispensers, workbenches, sitting benches with storage for shoes, and wardrobes for overalls, and changing units. Units were themed in alignment with the client's brand identity and corporate colours.
KEMMLIT supplies HPL furniture for a vast range of colours and design that can be tailored to our client's needs and their specific space.
On-Time Delivery
98% of all requested delivery
dates can be fulfilled
Project design, manufacturing and install
Prompt and on-schedule delivery
Highest Product Quality
Top quality in terms of material and processing

Full 3d and BIM
Individual consulting service by professional sales representatives
Rulantica Details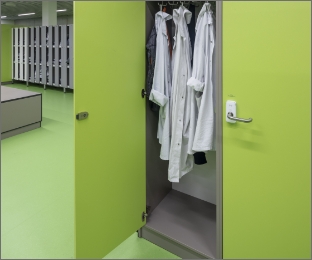 Wardrobes for overalls
With individual doors and electronic locks.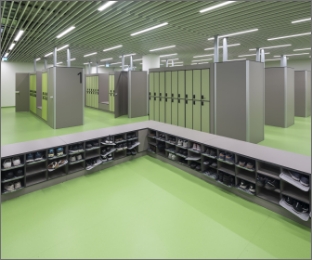 Sitting benches
With under bench shoe storage to maximise space.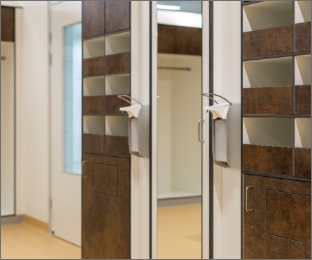 All purposes PPE dispensers
With wood finish colour.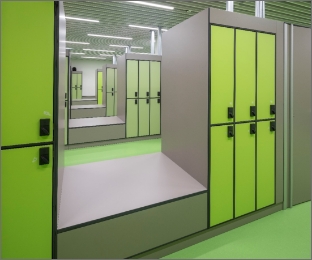 Integrated personnel lockers
Including changing unit.