Project:
Clean Room Lockers
Clean Room Lockers
KEMMLIT supplied and installed personnel lockers for a large pharmaceutical site in Ireland. The locker system TYPO S consists of a steel body with solid grade HPL doors. Women's spaces were themed in red and pink hues while the men's area was themed in blue.
On-Time Delivery
98% of all requested delivery
dates can be fulfilled
Project design, manufacturing and install
Prompt and on-schedule delivery
Highest Product Quality
Top quality in terms of material and processing

Full 3d and BIM
Individual consulting service by professional sales representatives
ERBE Elektromedizin Tübingen Details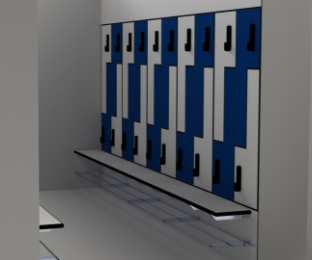 Locker units
With integrated benching and under storage for shoes in aluminium finish.