The Kemmler group –
125 years of experience

KEMMLIT is an independent company that is part of the KEMMLER group of companies, one of the largest private family-owned companies in Germany.
In 2018, the group of companies was able to generate sales revenue of around 510 million euros with approximately 2000 employees.
Headquartered in Dusslingen in the district of Tübingen, Germany, the KEMMLER company was founded in 1885. It remains a family-owned company with fifth generation family member Dr. Marc Kemmler at the helm of the company today.
Outgrowing its facilities in Tübingen, KEMMLER moved to Dusslingen in 1972. Today, its headquarters and state-of-art-manufacturing facilities are set amidst the picturesque backdrop of the Steinlach valley and the Swabian alps.
KEMMLIT was established as a department of KEMMLER in 1948 and following its success became a subsidiary company of the KEMMLER group in 1967.
The KEMMLER group of companies also includes Beton Kemmler GmbH & C0. KG and Kemmler Baustoffe GmbH, both also headquartered in Dusslingen and supplying throughout Europe.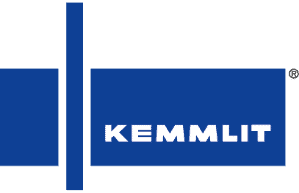 KEMMLIT – The Client focused Cleanroom & Lab Furniture experts. Based in Ireland, made in Germany delivering project solutions Globally to the Pharma, Biopharma & Lifescience sectors.